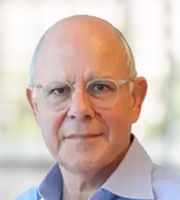 Founder & Managing Partner, Medica Venture Partners
Dr. Ehud Geller has been active in the health care/biopharma and life science industries for over 30 years. The former president and CEO of Interpharm Laboratories, Ltd., he presided over the growth of this company from the seed stage to $18 million in revenues. Prior to that, Dr. Geller, was the president of the Pharmaceutical Division of Teva and Executive VP of the Teva Group, Israel´s largest pharmaceutical company. At Teva he led the merger of the pharmaceutical business involved in the acquisition of Ikapharm Ltd., and the strategy of Teva´s entry into the U.S. market. Earlier, Dr. Geller conducted pharmaceutical research at Wyeth Laboratories in the U.S.
Dr. Geller has a B.Sc. degree in chemical engineering, an MBA from Columbia University, and a Ph.D. degree in pharma/chemical engineering from Drexel Institute. He serves as founder and director of biotech and device health care companies.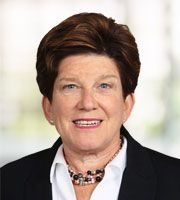 Dr. Ellen Baron has been a managing partner of Outcome Capital LLC, a specialized life science and technology advisory and investment banking firm since [ month date]. From [ ] to [ ] , she served as a Managing Director of Healthios Capital Markets, LLC. Prior to joining Healthios, Dr. Baron served as [Managing Partner] for Oxford Bioscience Partners and as Senior Vice President, Business Development at Human Genome Sciences, a publicly traded biopharmaceutical company. Dr. Baron previously had spent 20 years at Schering-Plough Corporation in both Research and Development and Business Development. Dr. Baron currently serves on the Board of Directors of Tetragenetics Inc., a biotech company, Sixth Element Capital, a UK-based oncology focused venture capital fund and SFH, a Maine-based nutraceutical company. Dr. Baron holds a Ph.D. in Microbiology from Georgetown University School of Medicine, a post-doctorate at the Public Health Research Institute in New York and [provide baccalaureate info].
Dr. Ellen Baron brings extensive experience in financing life science companies and has deep domain expertise across multiple disciplines in pharmaceutical and biotechnology industries.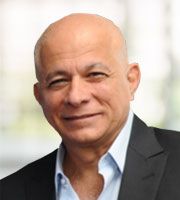 Efi was the Co-Founder & CEO of Rainbow Medical, Israel's leading medical device innovation house since 2008. From 2004 to 2006 Mr. Cohen Arazi served as the CEO and Co-Founder of IntecPharma Ltd. and as Chairman of CollPlant Ltd. since 2006. Mr. Cohen Arazi served as a board director for numerous biotech/medtech companies since 2005. Mr. Cohen-Arazi was the Senior VP Head of Operations at Immunex Corporation in Seattle, Washington until 2002 when it was acquired by Amgen where he served as VP and General Manager of the TO site in California.
Mr. Cohen Arazi served at Merck-Serono Group in Switzerland and Israel between 1988 and 2000. Mr. Cohen-Arazi graduated summa cum laude with a M.Sc. degree from the Hebrew University of Jerusalem, Israel.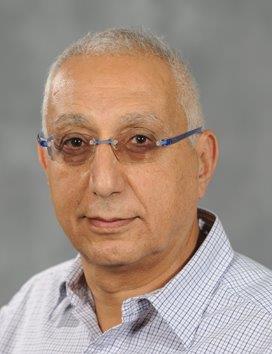 Eli serves on the board of directors since August 2019. He brings diverse expertise from both the healthcare industry and academia. He has been a general partner with Medica VC since 1995. prior to joining Medica, Eli spent 5 years at Glaxo Inc. at the Research Triangle Park, NC, as Head of the Department of Receptor Research and Metabolic Diseases, and as a member of the Corporate Committee for New Technology Identification. Upon returning to Israel, Eli served in various executive research and development positions at Biotechnology General Corp. (Savient) and as VP R&D at Peptor Ltd. Over the last 15 years Eli has taken leadership roles within Medica portfolio companies including interim CEO for Collgard Biopharmaceuticals and Ester Neurosciences, where he was responsible for executing Ester's acquisition by Amarin Pharmaceuticals.
Eli received his Ph.D. degree from the Weizmann Institute of Science in 1978 based on research in the field of hormone biochemistry, and has an executive MBA from Humberside University in the UK. He is the author of more than 100 scientific publications and patents in various areas of drug development.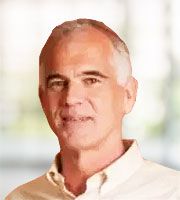 Augustine Lawlor has served as Chief Operating Officer of Leap Therapeutics, Inc., an oncology company, since January 2016 and has been a Managing Director of HealthCare Ventures since 2000. From 1997 to 2000, he served as Chief Operating Officer of LeukoSite, Inc., a biotechnology company acquired by Millennium Pharmaceuticals Inc. in 1999. Prior to joining LeukoSite, Mr. Lawlor was Chief Financial Officer and Vice President of Corporate Development for Alpha-Beta Technologies, Inc., a company that specializes in electronics design, development, manufacturing and system obsolescence issues. He has held similar positions at both BioSurface Technologies Corporation, a company that provides products for biofilm investigations, and Armstrong Pharmaceuticals, a division of Amphastar Pharmaceuticals, Inc., a specialty pharmaceutical company. Mr. Lawlor was previously a management consultant with KPMG. He is currently Chairman of the Board of Catalyst Biosciences, Inc. and a director of Cardiovascular Systems, Inc., biopharmaceutical companies which are listed on Nasdaq.
Mr. Lawlor received his Master degree in Public and Private Management from Yale University and a BA degree from the University of New Hampshire.
Mr. Lawlor brings an important insight and knowledge to the Board based on his experience as a successful venture capitalist, service on the boards of public and private companies, and roles in commercial and business development in the pharmaceutical and biotechnology industries.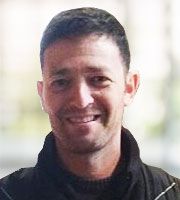 Assif is co-managing XT Hi-Tech, the venture capital arm of the global shipping & industrial group XT Holdings. Between 2012 and June 2018, Mr. Stoffman was the co-founder and CEO of MValve Technologies Ltd, pioneering a revolutionary concept in treating mitral valve disease. Prior to MValve, between 2009 and 2012 Mr. Stoffman served as Executive Vice President of XT Hi-Tech, in charge of software and healthcare investments. Mr. Stoffman was the founding investor and executive chairman of Checkmarx (acquired by Insight Venture Partners), and served on the board of directors of JetPrep (acquired by Cantel Medical; NYSE: CMD), CmyCasa (acquired by Adobe; NASDAQ: ADBE) and Activiews (acquired by Stryker; NYSE:SYK). Between 2004 and 2008 Mr. Stoffman was the CEO of Naiot Venture Accelerator, a leading healthcare and software accelerator, where he was leading the foundation of numerous start-up companies.
Mr. Stoffman holds an LL.M. (negotiations and dispute resolution) degree from Bar-Ilan University and LL.B. and BA (Business Administration) degrees from the Interdisciplinary Center, Herzliya.